Highly skilled and trained plastic surgeon, Dr. Rolando Morales, performs body-contouring surgery at his plastic surgery centers in Houston & Katy, Texas. Body contouring surgery trims away loose and sagging skin, and removes excess fat from problem areas such as the breasts, arms, thighs, abdomen and buttocks. Men and women undergo body-contouring surgery following weight loss, pregnancy and aging. Using the most advanced technology and the latest techniques, Dr. Morales creates beautiful, long-lasting, life-changing results.
Reviews
"Dr. Rolando Morales is Top Notch! - Houston, TX - I'm a 39 year old mother of 5 who happily breastfed all of her children. Naturally, this caused a lot of loose skin and sagging in my breasts. My husband and I decided to move forward with the procedure so I'd have time to heal before my 40th birthday trip to Cancun, and while I was anxious about the procedure, I couldn't be happier with the results. At only 3 days post op, I already look amazing. Dr. Rolando Morales, here in Houston, made me feel very special from our first consultation until this day. He called me from his home the night of my surgery to see how I was feeling and sent 2 emails the following day. The roses and handwritten card was a lovely touch, as well. I will see him again tomorrow and will add anything I need to this review as time goes by. I may even get the courage to add photos because they are absolutely beautiful!"
- N. /
RealSelf /
Jul 09, 2015
"I love Dr Morales! He is an artist and a complete professional!! ??"
- C.P. /
Facebook /
Oct 14, 2016
"55 Years Old, 2 Kids-Tummy Tuck Procedure - Houston, TX - Dr. Morales exceeded my expectations and is very honest about the final results. He gets an A+ in my book! - - Went in for surgery in May and here it is July 12th and I am moving around and healing wonderfully. The downtime is about a week and I had to stay in the hospital overnight since I had a tummy tuck. I am still a little puffy but in due time it will go down. It gets better everyday and I am loving the results."
- B. /
RealSelf /
Jul 12, 2016
"My Transformation - Houston, TX - I had received a full tummy tuck back in March. I never thought I would consider this, but after years of getting back in shape after my 4th child, stepping on stage and doing all that I could to flatten the tummy, there was just no correcting the damage that occurred after multiple pregnancies and some huge babies! After extreme weight loss and multiple pregnancies, my stomach muscles were damaged, fascia stretched out, and my diet and exercise alone could not help this distended appearance no matter what! My surgeon was completely blown away after he learned that I stepped on stage last year and was even able to get my tummy down to do so.... I quickly learned that the min I was NOT in prep, the stomach muscles relaxed and I was back to square one. My husband and I talked it over for months trying to decide if it was even worth the time, money, and the scar that is left afterwards.... But we both decided that I had given it my all and we went ahead and planned the surgery. During this process, I learned that I had two additional hernias that needed repaired (had already had one in my belly button fixed), so we were able to get these fixed during surgery as well.Recovery has been pretty easy for me. The doctor said I was able to recovery quicker because of the great shape I was already in. The first week was painful and so hard to get up to walk around and even sleep. I had to sleep in a recliner the first two weeks. By week 4, I was back in the gym doing light cardio and training. Again, something that only my surgeon was able to agree with since my body was recovering quickly. By week 6, I was back in full swing with few restrictions! There has been much swelling since then, but each week I am seeing it go down and I love that my scar is healing much more beautiful than I thought it would.A few weeks ago my surgeon asked if I would join him as a co-guest on a Houston Morning Talk show, The Debra Duncan show, (Medical Monday segment), which is televised throughout Houston and our surrounding area. He wanted to talk about "Plastic Surgery after weight loss" (and children/mommy makeover-ish), with an emphasis on health and fitness. He also wanted to discuss post-baby, post-weight loss changes (breast deflation/sagging, excess skin of abdomen and laxity) of the body that cannot be "worked off" despite all the exercises, lasers, creams, garments, etc. He sees so many patients now that are inspired like me and by people like myself.. to push them to be healthy with their bodies, and help create lifestyles changes for the better. He mentioned he sees people who are considering "beginning their journey" into these healthier lifestyle changes, but sometimes they come in to have him do it for them (liposuction, contouring surgery, etc). What I love about my doctor is that he always encourages people who are too overweight, or just want to lose more weight to their ideal weight, to exercise, eat healthier before proceeding with plastic surgery. He believes solely in changing your lifestyle first and then proceeding with what your body can't do after you have tried those certain things. His surgical procedures are much better and even last longer if the patient is already in a better physical condition.The show is scheduled for July 11th, 2016, which is the week my husband and I are in Cancun. He tried to get the segment moved, but it just wasn't able to work. I had to sadly decline but was very excited and happy that I was asked in the first place to participate in. If you are able to, please tune in to receive more information about this topic and learn more the services and support my surgeon provides. People who know me, know that I am truly honest about my journey and I believe this is one of the reasons Dr. Morales asked me to begin with. I like to keep everything real in all aspects of my life and if I can share my story, whether it's my past, my current or even my future.... I will do so to help one person understand that some situations are nothing to be embarrassed about. I am here to help promote health and fitness. Inspire the lifestyle....but reassure those who have thought about procedures when all else has failed, it's ok. It's your body, your life, and your decision!! If you are looking for a wonderful, knowledgeable, friendly and very professional Plastic Surgeon, look no further!! I highly recommend Dr. Morales Plastic Surgery He is one of the best in Texas!"
- C. /
RealSelf /
Jun 28, 2016
"45 Years Old, 2 Kids, 3 Pregnacies, Difficult Time Losing Fat in Some Areas, Saggy Breasts - Katy, TX - I love Dr. Morales. He was VERY patient with me. I had such a difficult time with my lipo and he realized it. He was always trying to find ways to help me heal faster. He checked on me and did everything he could to help improve my situation. He always used kind words. I could not have picked a better surgeon than Dr. Morales. He is simply amazing. - - I had breast lift and implants- this was worth it. I love my breasts. Lipo on 7 areas-I'm not sure this was worth it. I still haven't seen dramatic results on these areas like I thought I would see. I had a hard time recuperating from the lipo. Too much swelling caused me to miss work, prevented me from working out and just plain had me depressed me for months. The healing time was not what I expected at all. If I had known I would get these results and down time I probably would not have done it."
- M. /
RealSelf /
Dec 15, 2015
Previous
Next
Body contouring surgery can reshape, tighten and rejuvenate almost any area of the body, creating a newer, sleeker contour. In many cases, liposuction will be included during surgery. Common areas addressed include the neck, arms, breasts, abdomen, hips, buttocks, knees and thighs. During the initial consultation, the areas of the body that cause concern will be assessed and a surgery plan will be discussed. Some procedures may be combined into one surgery. For some individuals, in order to achieve the desired results, multiple surgeries may need to be staged over time.
All body contouring procedures are performed under general anesthesia at an accredited surgical facility. The duration of the surgery and the time spent in the hospital will depend on what surgery was performed, as well as how many were combined. While the recovery can be somewhat trying, the majority of patients feel that a new, tighter body is worth it. Patients will notice marked improvement with sagging features, as well as see a smoother skin appearance. Patients should adhere to a healthy lifestyle, and limit sun exposure so the surgical results are not compromised.'
The price for a body contouring procedure will fluctuate. The final cost will be based on the extent of the surgery, how many techniques were combined and how many days are required in the hospital. During the initial consultation, a tailored surgical plan will be created and the costs will be outlined.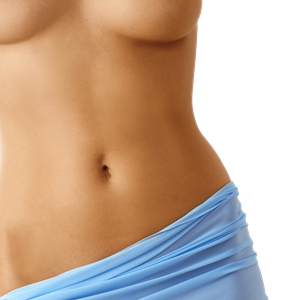 Plan Your Procedure
Procedure Recovery Location

In & Out-Patient
Contact Us
During the consultation, the surgeon will assess the overall physical health of the patient to determine what procedures should be performed, and how many in a single setting. Depending how many body parts will be addressed, as well as the extent of the surgeries, certain procedures will be grouped together. In many cases, the upper body will be addressed in one surgery and the lower in another. Staging the procedures helps to reduce the risk of complications such as blood loss and infection, as well as minimize the length of time it takes to recover.
Body contouring is very common among weight loss patients. Most plastic surgeons will want the patient to be at or as close to their goal weight as possible. Patients who find it difficult to lose additional pounds because of loose and hanging skin can usually move forward with a skin reduction or body contouring procedure. This takes them over the "hump" and allows them to become more mobile which helps lose the final pounds.
In some degree, yes. A mommy makeover simply groups together certain body contouring procedures to address the most common body parts affected by pregnancy. This usually entails the breast, abdomen, hips and buttocks. While body contouring itself can apply to many other areas on the body, a mommy makeover typically only addresses the areas affected by pregnancy, childbirth and nursing.
Some body contouring procedures will result in scarring. However, the surgeon will make every effort possible to minimize these scars. In most cases, they will be hidden under bathing suit garments and within the natural folds of the skin. Some scarring may be evident, but these will lighten over time. Most patients feel the results of a body contouring procedure are worth it and the scars become secondary.
Related Procedures