Liposuction is a safe, reliable technique of removing unwanted fat and cellulite in areas particularly around the belly, buttocks, thighs and knees. Trained surgeons, such as Dr. Morales in the greater western Houston/Katy area, are able to contour and sculpt a patient's body. Liposuction can provide men and women alike with newer and better body proportions while taking care of pesky areas that are resistant to diet and exercise. While there are varying procedures to consider, standard liposuction is generally one of the more reliable methods in removing cellulite and unwanted fat effectively and safely.
Liposuction Reviews
"Best decision I ever made. He was so nice and personable and made me feel 100% comfortable. I am completely satisfied with my results as well!"
- - /
Office Visit /
Nov 12, 2014
"Dr. Morales and his staff are very professional. They make you feel very comfortable and I was very happy with my results."
- - /
Office Visit /
Nov 12, 2014
"After seeing two other doctor I was beyond happy I found Dr Morales he is the most caring attentive doctor I've ever dealt with! His office is clean modern decor in the galleria Area and the staff is very welcoming. He's always available for questions and the day of surgery went very smoothly. He even gave me pink roses and a card! He really took care of me! I woke up to hardly any pain and great after care staff! I'd recommend him for any plastic surgery needs! A+"
- L.M. /
Facebook /
Nov 25, 2014
"30 Years Old. BBL, Liposuction, Fat Transfer, Liposculpture. Houston, TX - My consultations with Dr. Morales and his staff has been very detailed and pleasing. He explains everything in great detail and tell you what you can expect. Linda is awesome. I feel like these people are family to me already. Very welcoming & kind. - - I'm very excited and nervous all at the same time. Nervous about what my ending result will be. I desire the small waistline with a nice size butt and curvy hips. I've had a revision from a lap band to the gastric sleeve with another doctor in another country and I didn't want to travel out of the country this time so I did my research and found Dr. Morales locally. I hope this will be my last go-round."
- N. /
RealSelf /
Nov 12, 2015
"45 and Feeling 10 Years Younger - Houston, TX - Dr. Morales listens to your needs and explains everything in detail. He takes his time with each individual patient. He gives you great eye contact. I say this because many doctors I have visited are busy documenting the visit without looking at their patients face to face. He has great bedside manners. I honestly feel he wants the best for me. - - For years I have thought about getting a tummy tuck but was not comfortable with getting the procedure done. I have had loose skin since my twenties due to weight loss and 2 kids. Recently I have experienced weight gain in my mid section due to aging. I made a consultation with Dr. Morales for liposuction in the flank areas. He said that I would be a good candidate and he also recommended a tummy tuck along with the liposuction. I love his honesty. I had visited a couple of doctors prior to him and they never made any additional suggestions than what I went in for. Dr. Morales made me feel comfortable with having the procedure done. His whole staff was great! I have been in the medical field for 20 years and once I visited his office I made changes in my own office. Linda, his manager was helpful in accommodating my hectic schedule when booking the procedure. When I had the procedure done I received a personal call and flowers with a handwritten card from Dr. Morales. These small gestures go a long way. And now with my results...my husband was hesitant with me getting my procedure done and now I can't get him off me. (:"
- C. /
RealSelf /
Jun 21, 2016
Previous
Next
Liposuction is done on an outpatient basis under local or general anesthesia. The duration is based on the amount of fat being removed, the technique used, and the size of the area being treated. Small incisions are made on the areas being treated, and a tumescent solution, containing saline and lidocaine, is injected into the tissues to facilitate the fat removal, and minimize blood loss. A cannula is inserted through the incisions to disrupt fat cells before they are suctioned out. However, there is a limit to the amount of fat that can be removed safely.
During the recovery period, it is important for patients get up and move around several times a day to help speed the recovery process, and reduce the risk of blood clots forming in the legs. After surgery, patients often feel somewhat sore, tired and stiff. Fluid drainage from the incisions, swelling and mild bleeding are also common. Dr. Morales may prescribe pain medication to help with discomfort, as well as antibiotics to prevent infection. Patients wear a compression garment for several weeks to support the skin, control swelling, and help the skin retract smoothly to the new contour.
The price for liposuction will vary depending on the technique used and the extent of the surgery. The average cost of liposuction in the U.S. for the most common body parts are outlined below:
Abdomen (upper/lower): $3,000-$7,000
Arms: $1,500-$5,000
Buttocks: $1,500-$4,000
Chin: $2,000-$4,500
Inner Thigh: $2,000-$5000
Outer Thigh: $2,000-$5,000
Hips/Waist: $2,000-$5,000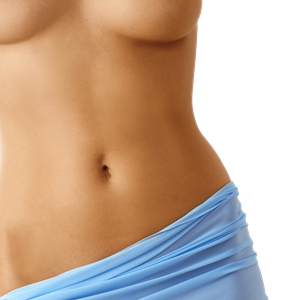 Plan Your Procedure
Average Cost

$4,100

-

$7,500

Recovery Time

3-5 Days

Average Procedure Time

1-3 Hours

Procedure Recovery Location

Out-Patient
Contact Us
Combine With Other Procedures?
Liposuction is often combined with other body contouring procedures such as a tummy tuck, breast augmentation and fat grafting. However, there is a limit to how many procedures can be done safely as it relates to surgical recovery and the amount of time the surgery takes.
When Can I Go Back To Work?
Every person recovers differently. The recovery period depends on how many procedures were performed at the same time. The average return to work for liposuction alone is 1 week.
When Can I Exercise Again?
The average return to routine exercise is usually about 2 months. Post-operative swelling usually persists for several months after liposuction.
Related Procedures