Women in Houston and surrounding areas like Katy, TX look to Dr. Rolando Morales for a breast augmentation, a surgical procedure designed to enlarge a woman's breasts. This procedure can help make the breasts more proportionate to the rest of the body, and can even out breasts that are different sizes and shapes. A breast augmentation can also enlarge and reshape breasts that have lost their fullness or shape due to weight loss, pregnancy, breastfeeding or age. Dr. Morales also performs this procedure for reconstructive purposes on patients who have undergone a mastectomy, or who have a congenital breast deformity.
Breast Augmentation Reviews
"Love this guy to the moon and back. Expectations were beyond meet. If anyone would love the best surgeon in the Houston area I suggest they get with the program and find #DrRolandoMorales"
- T.A. /
Facebook /
Dec 27, 2014
"Dr. Morales was referred to me by a mutual person. While I had previously set up other consultations, and quotes from a few local professionals, Dr. Morales was the first and only surgeon I saw for breast enhancement. I knew from the initial consultation I was in good hands. He was warm, and easy to talk to. He is also trustworthy in his honest, direct assessments. He made me feel at ease about the apprehensions I had with going under. He was willing to answer any questions I had, as well as his accommodating staff. You are always treated like their top patient at every visit; exceptional patient care. He was thorough with each consultation, before and after. A healthy recovery is extremely important, and his attention to this matter shows. He called personally to make sure I was feeling ok, taking my prescribed medications, and willing to talk if I had any questions. I'm really not sure I would have received such phenomenal care had I gone somewhere else. His pricing is beyond reasonable, considering his credentials, talent, and hospitality. This is YOUR decision, YOUR BODY, and he respects and is attentive to your wants and desired outcome. This is one genuine, dedicated doctor in patient care!! Can't say enough good things, trust him for your needs!! Thank you Dr. Morales!!"
- T. /
Vitals /
Oct 07, 2014
"Absolutely & without a doubt the best Plastic Surgeon in Houston!!! Dr. Morales is the Rolls Royce of Houston Plastic Surgeons with the most genuine and kind heart I've ever met! He truly cares about each and every patient and is a perfectionist with all that he does!! You will be very thankful you have found him! "
- A.R. /
Google /
Dec 10, 2014
"From my first consulation through my follow up appointments after surgery, Dr. Morales & his staff have been wonderful. I never have to wait longer than 5 minutes and your time with the doctor is really YOUR time with the doctor. They don't rush you or make you feel uncomfortable, ever. I am extremely happy with my breast augmentation results. I couldn't have picked a better doctor."
- Anonymous /
Vitals /
Mar 05, 2014
"I would like to personally thank Dr.Morales. He did amazing work after a botched breast augmentation. I would recommend him to anyone, I look very, very beautiful. Thank you!!!!"
- C.M. /
Facebook /
Sep 06, 2014
Previous
Next
Both saline and silicone implants have been used since the 1960s. From 1968 to 1992, they were the most popular types of implants due to their extraordinarily natural look and feel. From 1992 to 2006, saline implants were the only option available to women in the United States seeking a breast augmentation. Throughout that time, silicone gel remained the top choice for women in Europe, South America, and Canada. In 2006, the FDA lifted the restriction on silicone gel breast implants after it was presented with substantial evidence that silicone gel implants did not cause autoimmune diseases.
Implant Contents and Shells
Implants are named according to what fills them. In other words, saline implants are filled with saline, and silicone implants are filled with liquid silicone gel. Regardless of what breast implants are filled with, they all have a solid silicone shell.
Silicone implants look and feel so soft and natural that they typically cannot be distinguished from breasts without implants. They also have a lower rate of rippling and wrinkling. Silicone implants are typically used on thin women with modest breast tissue to reduce the risk of rippling and downward displacement due to gravity. Unlike saline implants, silicone implants require a longer scar, and can rupture without being detected. Women would have to undergo an MRI to detect the rupture. They also cost about $1,000 more than saline implants. In addition, women must be 22 years of age to have silicone implants.
Anatomic Silicone Implants
The FDA approved the first anatomic silicone gel breast implants in March 2012, and released them to the US market. These implants are designed to resemble the shape, weight and feel of a natural breast. Anatomic silicone breast implants are filled with a form-stable cohesive silicone gel that can retain its shape through distortion. The quality of the cohesive silicone gives patients peace of mind in regards to a possible implant rupture.
Saline implants have a lower rate of revision surgery than silicone gel implants. Saline implants require smaller scars, are the less expensive implant option, and do not require an MRI to detect a rupture. However, if a saline implant ruptures, the saline solution is absorbed into the body, resulting in an obviously smaller breast. Unlike silicone implants, saline implants are heavier, and have a higher rate of downward displacement.
Breast augmentation surgery takes about an hour to complete, and is usually performed under general anesthesia. During the procedure, the incisions can be placed around the areolae, under the breast, in the axilla (underarm), or even around the belly button. The recovery period is usually short. A few days after surgery, bandages can be removed. After surgery, patients are required to wear a support bra or compression bandage to help support and position the breasts. The breast will feel tight as the skin and muscle adjusts to the new breast size. Swelling is common and usually begins to fade within a few weeks.
The cost for a breast augmentation varies depending on whether the patient chooses silicone or saline implants. The cost for saline implants starts at $4,600 while silicone implants generally cost about $1,000 more than saline implants, starting at $5,600.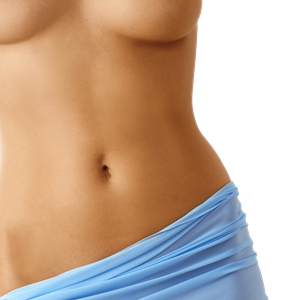 Plan Your Procedure
Average Cost

$4,600

-

$6,800

Recovery Time

3-5 Days

Average Procedure Time

1-2 Hours

Procedure Recovery Location

Out-Patient
Contact Us
The incision placement will depend upon each patient's circumstances, and will be decided in your consultation with Dr. Morales. The inframammary approach is typically faster, safer to perform, and associated with fewer complications with future breastfeeding. The periareolar placement involves a less visible scar, but is associated with widening of the scar, and increases breastfeeding complications. The axillary approach is technically more difficult, takes longer to perform, and has a higher risk of complications of bleeding.
Combine with Other Procedures?
Breast augmentation is often combined with a breast lift and body contouring procedures such as liposuction, buttock fat grafting, and tummy tuck. When all of these procedures are done at once, it is often referred to as a "Mommy Makeover."
When Can I Go Back To Work?
Every person recovers differently. The recovery period depends on how many procedures were performed at the same time. The average return to work for the standard breast augmentation is one week.
The average return to routine exercise is no sooner than two months. Because the implants are placed partially under the muscle, the implants need a few months to settle into position.
When Can I Go Bra Shopping?
Dr. Morales recommends bra shopping should be deferred until 2 months after surgery. As the breast shape accustoms to the implants, the fit may change if patients try to buy bras too soon.
Related Procedures