Sometimes a combined breast procedure is needed to give you the look you want for your breasts. The breast lift procedure is intended to give you an elevated, more youthful breast contour, as well as nipple-areolar complexes of the desired size at the correct height. For many Katy and Houston women whose breasts have changed from child bearing, nursing, or age, simply re-elevating the breasts is not enough. The breast augmentation is intended to restore the volume loss in the "upper pole" of the breast.
Combining the two procedures into one procedure is commonly performed such as in a "mommy makeover", however not all patients are candidates. Some women who have had previous breast augmentation may also require a breast lift, with an implant exchange or revision. History of previous implants or breast lift increases the risk of complications and should be discussed thoroughly with your surgeon.
The surgical technique chosen by Dr. Morales is therefore unique to each and every patient and will be determined during the consultation process.
Breast Augmentation With Lift Reviews
"I am thrilled with Dr. Morales and would recommend him to everyone. Awesome doctor with mad skills. Thanks you Dr. Morales"
- - /
Office Visit /
Nov 12, 2014
"Dr. Rolando Morales is a fabulous Dr. That does absolutely PERFECT work!! I have researced many Surgeons before finding Dr. Morales and once I had a Consultaion with him I instantly knew this is the Dr. I wanted and trusted! I can not say enough about how great Dr. Morales and his staff are! If you are looking for a fabulous Surgeon with absolute Talent and the outcome of your surgery to look as Natural as if you were born that way then ladies this is your Dr.! Last but not least, Dr. Morales even gave me a beautiful flower arrangement & get well card the day of my procedure and he called me that evening to see how I was doing!!!"
- H. /
Vitals /
Sep 09, 2013
"After seeing two other doctor I was beyond happy I found Dr Morales he is the most caring attentive doctor I've ever dealt with! His office is clean modern decor in the galleria Area and the staff is very welcoming. He's always available for questions and the day of surgery went very smoothly. He even gave me pink roses and a card! He really took care of me! I woke up to hardly any pain and great after care staff! I'd recommend him for any plastic surgery needs! A+"
- L.M. /
Facebook /
Nov 25, 2014
Previous
Next
Combined Procedure Candidates
Have "saggy breasts" with nipples below the breast fold and extra skin
Have lost volume in the "upper pole" of the breast
Breast asymmetry
Physically healthy and psychologically stable
It's also important that patients have realistic expectations of what the procedure can offer.
Patients anticipating future pregnancy. Pregnancy most commonly causes significant changes in both the breast skin and tissue.
Patients anticipating future weight loss. Women who are actively trying to lose weight with diets and exercise regimens should wait until they have achieved a stable weight that they can maintain for their lifetime. Performing a breast lift when there are weight fluctuations, most often alters the aesthetic result of the procedure.
Patients who have had prior breast augmentation with large implants or have significant capsular contracture around the implant. Large implants often thin the breast tissue, and may compromise the blood flow to the skin flaps during the lift procedure. Significant capsular contracture is often recommended to be removed prior to replacing the implant. Doing so may impair the blood flow to the skin flaps as well.
Patients who have multiple medical problems. Most common medical problems that may increase the risk of complications or preclude the surgery:
Uncontrolled diabetes. High blood sugar impairs the healing process as well as significantly increase risk of infection.
Uncontrolled hypertension. High blood pressure is often associated with cardiovascular disease and may be at risk with general anesthesia.
Bleeding disorders. May cause risk of blood clots, and hematomas.
SMOKING! The "bad guy" is the nicotine. Nicotine causes blood vessels to constrict. The breast tissue and skin flaps that are advanced are at significant risk of not having enough blood flow to heal correctly. Patients who smoke are at very high risk of wound healing problems, incision separation, and infection. Wounds may take months to heal and also may require additional surgeries. It is imperative to avoid first and second hand smoking (and all other nicotine forms) 1 month before and after the procedure to minimize the risk of complications.
Breast lift with augmentation can enhance the look of the breasts and, as with many cosmetic surgeries, it often has the added benefit of increasing one's self confidence. Breast augmentation improves your physical appearance and several psychological studies now confirm that a breast augmentation may enhance your self-esteem and quality of life if done for the correct reasons.
Silicone or Saline Implants?
The best way to decide whether to have silicone or saline implants is to first decide which issue or issues are most important to you. For example, if it is most important to look and feel natural, then choose silicone. If you instead most want lower cost, shorter scar, lower rate of capsular contracture, and no need for MRI, then choose saline.
In general, thin women with a modest amount of breast tissue tend to select silicone gel implants, as the cosmetic advantages are substantial and easily offset the known disadvantages for many women. Heavier women and those with a more generous amount of breast tissue will enjoy less of an aesthetic advantage with silicone, as both silicone and saline tend to feel soft and natural in women with more breast tissue.
If a large implant is selected, silicone offers the advantage of a lower rate of downward displacement because it has less weight.
Women with an intermediate amount of breast tissue will find themselves caught in the middle of this decision. For these women, Dr. Morales recommends they decide which is most important: optimal cosmetic result (silicone) or lower rate of capsular contracture, lower cost, shorter scar, and no need for MRI (saline). Once they make this decision, the choice is clear.
There are several different possible techniques that are available for breast lift. If there is breast volume asymmetry, this can be improved my removing the excess volume of the larger breast. All techniques typically require excess skin excision to help reshape the breast. These techniques are designed to move the nipple into a more youthful position. There are other techniques, such as the short-scar lift, which involve less extensive incisions and scarring which may be appropriate for certain individuals.
While there are several different techniques to perform this surgery, the scars are the breast mature very well. All the techniques require a scar around the areola. Depending on the amount of excess skin and need for lifting of the nipple, the vertical scar may be needed, commonly called the "lollipop scar." If there is significant excess skin and ptosis of the nipple, an additional horizontal scar along the fold may be required, called the "anchor scar." This scar is around the nipple, then vertically down the front lower breast, and then finally along the breast fold.
Once the incision is made, the breast tissue is lifted to make a space or pocket into which the implant is then inserted. The implant may be placed in one of two locations: subglandular, which is above the chest muscle, or submuscular, which is beneath the chest muscle.
It is recommended that a "dual plane" technique (partial submuscular) be performed where the implant is partially under the muscle to cover the top half of the implant. This gives a longterm natural appearance of the aging breast. More advantages include a decreased risk of capsular contracture, less implant palpability, and less mammography interference.
Breast lift with augmentation typically takes three hours to complete and usually is performed under general anesthesia, either within the surgicenter or hospital in an outpatient setting.
A More Comfortable Recovery
Dr. Morales at ACPS is pleased to offer EXPAREL. We are one of the first plastic surgery practices in the country who have gained extensive experience with it for multiple types of cosmetic surgery procedures. Dr. Morales has extensive experience with the product in breast augmentation. The long-lasting pain relief was often 72 hours or more, patients use less oral pain medications, and have quicker recovery. His recent study in August 2013 was presented at the Plastic Surgery Meeting in San Diego revealed similar results as the findings in the tummy tuck study. These benefits of the product have proven to be worth the additional cost.
Surgery is done under general anesthesia, in an out patient Surgicenter, so you will need someone to take you home after surgery and be with you the first day or so following the procedure. After surgery, patients often feel somewhat sore, tired and stiff. This can last for several days. Pain medication prescribed by your doctor can help to alleviate any pain or discomfort that you experience.
A few days after surgery, any bandages that are applied are usually removed. Many times patients are required to wear a support bra or compression bandage to help support and position the breasts. The breast will feel tight at first as the skin and muscle adjusts to the new breast size. Swelling is common and usually begins to fade within a few weeks.
The scars will be pink right after surgery and for several weeks, but they will fade over a period of several months. The amount of time it takes to recover will be different for each patient and for each technique.
You will most likely be able to go about light daily activities after the first few days, but more aerobic recreation should be delayed for about three weeks. Lifting is discouraged for several weeks, so if you have small children, you need to think about who will help you with the little ones. Most patients return to their jobs within a week unless their job requires lifting or aerobic activity.
A saline breast augmentation starts at $8000 and up. Silicone implants cost a little more than saline. See the procedure list for prices other body contouring procedures.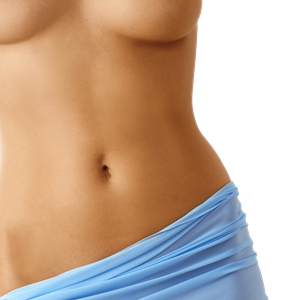 Plan Your Procedure
Average Cost

$8,000

-

$11,000

Recovery Time

1 Week

Average Procedure Time

2-4 Hours

Procedure Recovery Location

Outpatient
Contact Us
Breast Aug With Lift FAQ's
A breast lift with augmentation alone typically takes about 3 hours.
Combination Cost Discount?
Yes, adding procedures reduces the overall cost when compared to performing the procedures seperately.
When Can I go Back to Work?
Every person recovers differently and also depends on how many procedures they have performed at the same time. The average return to work for the standard breast lift with augmentation is one week.
Return to Exercise Routine?
The average return to routine exercises is no sooner than two months. Often the implants are placed partially under the muscle, and the implants need a few months to "settle" into position.
When Can I go Bra Shopping?
It is recommended that fitting for bras should be deferred until 2 months after surgery. As the breast shape accustoms to the implants, the "fit" may change if you try to buy bras any sooner.
Related Procedures