Katy plastic surgeon, Dr. Rolando Morales, restores the breast and nipple back to its youthful anatomical position following the effects of aging, weight loss or pregnancy through a breast lift, or mastopexy. Restoration of a breast to its anatomical position is dependent on many factors, including age, quality of skin, history of pregnancy and history of weight loss. The breast lift procedure is intended to give women an elevated, more youthful breast contour, as well ensure the desired size of the nipple-areolar complexes are at the correct height and location.
Breast Lift Reviews
"This being my first major surgery, I was a little scared of the whole process. Dr. Morales couldn't have made my experience any better! Him and his team were awesome; the whole experience was a complete blessing! During the consultation he will take the time to address any questions or concerns you may have. You don't feel like another number with him. You can clearly tell he actually cares and loves what he does! That's exactly what I was looking for! He has a keen eye for perfection and will take the time to get it! Even after the surgery he was so attentive and caring! I will never go to another surgeon! He's well-over earned my loyalty for life! Just go for the FREE consultation and you'll know that he is the one for you!"
- L.P. /
Vitals /
Mar 16, 2014
"The best breast lift at the best price. I love my results and will use him in the future. Go to him, he will work miracles."
- Anonymous /
Vitals /
May 09, 2013
"Dr. Morales performed a breast lift on my size 34 DD breast. I'm only 40 yrs old and my breast were incredibly saggy due to a child birth and breast feeding. My breast are perfect!! They are STILL a size 34 DD and perky like a pre-teen. I am telling the honest truth. I was amazed and surprised. This man as the best. I'm hard to please, so trust me, he worked a miracle. Now I can wear strapless, backless, and low cut evening gowns without taping. Ladies, go to him...he will work miracles on WHATEVER surgery you need. I'm so happy with my new look and do is my boyfriend. :) He's the best kept secret within the group. He has the best prices and he has BETTER skills. I would not say this if it wasn't the truth. He's nice, calls from his personal cell phone to check on his patients, and spends major time with you AFTER the procedure. I called him just yea steady with a question. Give this guy a try and you won't be disappointed. Go in the office and ask for D.P.'s before and after pictures."
- Anonymous /
RateMDs /
May 09, 2013
"45 Years Old, 2 Kids, 3 Pregnacies, Difficult Time Losing Fat in Some Areas, Saggy Breasts - Katy, TX - I love Dr. Morales. He was VERY patient with me. I had such a difficult time with my lipo and he realized it. He was always trying to find ways to help me heal faster. He checked on me and did everything he could to help improve my situation. He always used kind words. I could not have picked a better surgeon than Dr. Morales. He is simply amazing. - - I had breast lift and implants- this was worth it. I love my breasts. Lipo on 7 areas-I'm not sure this was worth it. I still haven't seen dramatic results on these areas like I thought I would see. I had a hard time recuperating from the lipo. Too much swelling caused me to miss work, prevented me from working out and just plain had me depressed me for months. The healing time was not what I expected at all. If I had known I would get these results and down time I probably would not have done it."
- M. /
RealSelf /
Dec 15, 2015
Previous
Next
A breast lift typically takes 2 to 3 hours to complete, and is performed under general anesthesia as an outpatient procedure. There are several possible techniques for a breast lift. If there is breast volume asymmetry, it can be improved by removing excess volume in the larger breast. All techniques typically require excess skin excision to help reshape the breast. These techniques are designed to move the nipple into a more youthful position. There are other techniques, such as the short-scar lift, which involves less extensive incisions and scarring, which may be appropriate for certain patients.
A few days after surgery, any bandages that are applied are usually removed. Patients are required to wear a support bra or compression bandage to help support and position the breasts. They will feel tight as the skin adjusts to the new breast shape. Swelling fades within a few weeks. The scars will be pink for several weeks, but fade over a period of several months. Patients will be able to go about light daily activities after the first few days, but more aerobic recreation should be delayed for about 3 weeks. Most patients return to work within 2 weeks unless their job requires lifting or aerobic activity.
The average cost for a breast lift is $4,500-$6,000. The cost depends on the extent of the surgery, and the technique used.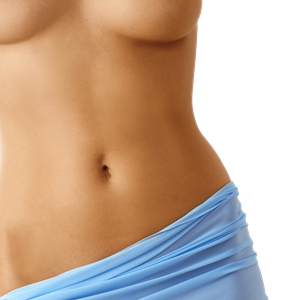 Plan Your Procedure
Average Cost

$6,000

-

$8,000

Recovery Time

1 Week

Average Procedure Time

2-4 Hours

Procedure Recovery Location

Out-Patient
Contact Us
Unfortunately, most insurance policies consider a breast lift as a cosmetic procedure, and do not cover the expenses of the procedure.
Combine with Other Procedures?
A breast lift is often combined with other body contouring procedures, such as a tummy tuck, breast augmentation or liposuction. When all of these are combined, it is often called a Mommy Makeover.
When Can I Go Back To Work?
Every person recovers differently. The recovery period depends on how many procedures were performed at the same time. The average return to work for the standard breast lift is 2 weeks.
The average return to routine exercise is no sooner than 2 months. The swelling after breast lift surgery requires more time to heal.
The breast volume will not change, so your current bra size will fit. The biggest difference will be the shape and appearance of the breasts without clothing.
Related Procedures