Dr. Morales has helped hundreds of men and women achieve a more youthful look through quick, simple BOTOX cosmetic treatments. His treatments help individuals in Katy and the greater Houston area significantly diminish signs of aging on the face, such as furrows, crow's feet and laugh lines. BOTOX has proven to be the best nonsurgical form of facial rejuvenation, and is capable of producing phenomenal improvements in facial appearance. BOTOX can also be combined with other treatments to give patients an overall facial rejuvenation that leaves them looking and feeling younger than ever before.
BOTOX® Reviews
"He strives for the patient's happiness and was very pleasant to work with."
- - /
Office Visit /
Nov 12, 2014
"I researched several plastic surgeons in the Houston area and I can't tell you how happy I am that I finally chose Dr. Morales to be my plastic surgeon! On my very first appointment I could tell he was really examining the details of my facial features. I then discussed what I wanted to achieve and he explained to me how it could be accomplished. Being of asian descent, it was of high important to me that my surgeon had the skills to create the most natural and aesthetic look for my face. The two procedures I had done were juvederm injectables followed by a chin augmentation for my recessed chin. Both procedures resulted with amazing and pleasing results! The results were so subtle and natural looking that I continued to receive several compliments at work on how "beautiful" or "refreshed" I looked. Not one person suspected plastic surgery. This is how one knows their surgeon did and excellent job. Dr. Morales listens to his patients and continues to listen to any concerns with follow-up visits. He is an expert at his craft with an eye for perfection. He is kind, sensitive, and has a great bedside manner. His staff is friendly and supportive as well. I have to say that the entire experience was awesome. I will be returning to Dr. Morales for my "mommy makeover" soon. I am so blessed to find a plastic surgeon that I can trust and can refer to if anyone needs one. Thank you, Dr. Morales!"
- J. /
Vitals /
Feb 11, 2014
"Dr. Morales is an excellent doctor with a tremendous approach; conservative, wise and kind. Fabulous staff. We especially love Mariam-"
- D.L. /
Facebook /
Jul 25, 2014
"I have now been going to Dr. Morales for over a year. I was referred to him by a friend of mine who always gives the best of the best when it comes to anything beauty. I was so pleased from my first appointment with Dr. Morales not only from my results but his bedside manner as well. He is personable and has actual conversations with his clients, as opposed to coming into the room with a needle in hand and going straight to the face. I have gone to several different places over the years for Botox that have done just that, and at times have been given so much that my eyebrows have come out uneven. I just recently got my first round of filler under my eyes! OH MY the best thing ever! I have been asking about this for months, and Dr. Morales never pushed or over sold me. He actually told me to that a really good skin regiment was the key. I can't disagree with that. With that being said I am now 33, feeling as if I was looking far beyond my 30's at times after having my child these little touches make a world of difference. I knew from the moment I walked in, surprised to be greeted by Dr. Morales Patient Coordinator Linda Marquez, I was in great hands! Knowing one another over the years she always goes above any beyond!"
- J.T. /
Yelp /
Jun 27, 2016
Previous
Next
BOTOX has become a common nonsurgical, anti-wrinkle treatment. During a treatment, the wrinkle relaxer is injected into facial muscles around the eyes, across the forehead, around the mouth, and along the neck. This treatment paralyzes these muscles allowing the skin to lay flat for an extended period of time, which effectively reduces lines and wrinkles. It can diminish crow's feet, laugh and frown lines, and other dynamic wrinkles caused by facial muscle contractions. With continued use, the injectable can continue to improve and smoothen fine lines and wrinkles.
The BOTOX treatment will begin with a gentle cleansing of the skin followed by the application of a topical anesthetic to optimize patient comfort during the procedure. Most patients feel a minor sting from the injection, which feels like an insect bite. The treatment will usually take 10 minutes to complete. Patient can return to normal activities immediately following treatment. The results will be visible within 5 to 7 days of treatment, and results can last up to 3 months. If regular treatments are continued, results may tend to last longer between treatments.
The cost of BOTOX treatments will vary, depending on how many syringes are used. Most practices charge $350 for one full syringe of BOTOX. A treatment session typically takes 1-3 syringes. Therefore, the cost can range between $350-$700 per session.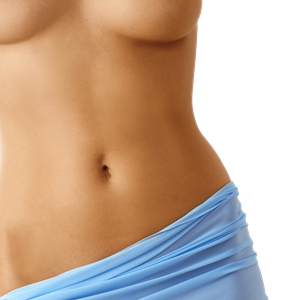 Plan Your Procedure
Average Cost

$350

-

$700

Recovery Time

Same Day

Average Procedure Time

15 Minutes

Procedure Recovery Location

Out-Patient
Contact Us
BOTOX is an injectable wrinkle relaxer made from a purified protein produced by the clostridium botulinum bacterium.
How Long Do Results Last?
With BOTOX, the effects on the targeted muscles can last up to 3 months, at which time another treatment is required. After several treatments, however, results can last even longer.
BOTOX has been used successfully for over 20 years in ophthalmology, and for over 10 years in plastic surgery and dermatology. Side effects are generally rare.
Only your ability to frown is diminished or eliminated. Muscles responsible for all other facial expressions are not affected.
Currently, BOTOX is the best treatment specifically for wrinkles on the forehead and between the eyes. However, injectable fillers and chemical peels are also used by Dr. Morales to improve facial wrinkles in all areas.
Related Procedures