Dr. Rolando Morales has helped thousands of men and women through quick, simple Restylane treatments to achieve a more youthful look, the kind that family, friends, and colleagues can't help but compliment. Your smile says a lot about you. For that reason, you always want to present the best smile possible. Unfortunately, as you age, the hyaluronic acid (HA) in your skin naturally decreases, causing wrinkles around your lips. The most prominent wrinkles are called nasolabial folds and can be found between your nose and the corners of your mouth. Restylane can easily solve both of these issues by replacing the HA in your skin. It is used to add volume and fullness to the skin to correct moderate to severe facial wrinkles and folds, such as the lines from your nose to the corners of your mouth, the area just below the nose and above the upper lip, the corners of the mouth, the area that extends downward from the corners of the mouth to the jawline. Restylane acts like your body's own HA, so your treatments will not only look natural, but they will also eventually breakdown naturally, making it very biocompatible.
The biggest factor that determines how great of results you will achieve is who administers your treatments. As a plastic surgeon who specializes in aesthetic surgery of the face and body, Dr. Morales understands the delicate muscle and skeletal anatomy of the face. He is undoubtedly one of the best options in the greater Houston/Katy Area. Dr. Morales is dedicated to give you the best natural aesthetic results possible in an environment that will make you feel relaxed and pampered. Request a consultation today or call to schedule your appointment.
Reviews
"Dr. Rolando Morales is Top Notch! - Houston, TX - I'm a 39 year old mother of 5 who happily breastfed all of her children. Naturally, this caused a lot of loose skin and sagging in my breasts. My husband and I decided to move forward with the procedure so I'd have time to heal before my 40th birthday trip to Cancun, and while I was anxious about the procedure, I couldn't be happier with the results. At only 3 days post op, I already look amazing. Dr. Rolando Morales, here in Houston, made me feel very special from our first consultation until this day. He called me from his home the night of my surgery to see how I was feeling and sent 2 emails the following day. The roses and handwritten card was a lovely touch, as well. I will see him again tomorrow and will add anything I need to this review as time goes by. I may even get the courage to add photos because they are absolutely beautiful!"
- N. /
RealSelf /
Jul 09, 2015
"I love Dr Morales! He is an artist and a complete professional!! ??"
- C.P. /
Facebook /
Oct 14, 2016
"55 Years Old, 2 Kids-Tummy Tuck Procedure - Houston, TX - Dr. Morales exceeded my expectations and is very honest about the final results. He gets an A+ in my book! - - Went in for surgery in May and here it is July 12th and I am moving around and healing wonderfully. The downtime is about a week and I had to stay in the hospital overnight since I had a tummy tuck. I am still a little puffy but in due time it will go down. It gets better everyday and I am loving the results."
- B. /
RealSelf /
Jul 12, 2016
"My Transformation - Houston, TX - I had received a full tummy tuck back in March. I never thought I would consider this, but after years of getting back in shape after my 4th child, stepping on stage and doing all that I could to flatten the tummy, there was just no correcting the damage that occurred after multiple pregnancies and some huge babies! After extreme weight loss and multiple pregnancies, my stomach muscles were damaged, fascia stretched out, and my diet and exercise alone could not help this distended appearance no matter what! My surgeon was completely blown away after he learned that I stepped on stage last year and was even able to get my tummy down to do so.... I quickly learned that the min I was NOT in prep, the stomach muscles relaxed and I was back to square one. My husband and I talked it over for months trying to decide if it was even worth the time, money, and the scar that is left afterwards.... But we both decided that I had given it my all and we went ahead and planned the surgery. During this process, I learned that I had two additional hernias that needed repaired (had already had one in my belly button fixed), so we were able to get these fixed during surgery as well.Recovery has been pretty easy for me. The doctor said I was able to recovery quicker because of the great shape I was already in. The first week was painful and so hard to get up to walk around and even sleep. I had to sleep in a recliner the first two weeks. By week 4, I was back in the gym doing light cardio and training. Again, something that only my surgeon was able to agree with since my body was recovering quickly. By week 6, I was back in full swing with few restrictions! There has been much swelling since then, but each week I am seeing it go down and I love that my scar is healing much more beautiful than I thought it would.A few weeks ago my surgeon asked if I would join him as a co-guest on a Houston Morning Talk show, The Debra Duncan show, (Medical Monday segment), which is televised throughout Houston and our surrounding area. He wanted to talk about "Plastic Surgery after weight loss" (and children/mommy makeover-ish), with an emphasis on health and fitness. He also wanted to discuss post-baby, post-weight loss changes (breast deflation/sagging, excess skin of abdomen and laxity) of the body that cannot be "worked off" despite all the exercises, lasers, creams, garments, etc. He sees so many patients now that are inspired like me and by people like myself.. to push them to be healthy with their bodies, and help create lifestyles changes for the better. He mentioned he sees people who are considering "beginning their journey" into these healthier lifestyle changes, but sometimes they come in to have him do it for them (liposuction, contouring surgery, etc). What I love about my doctor is that he always encourages people who are too overweight, or just want to lose more weight to their ideal weight, to exercise, eat healthier before proceeding with plastic surgery. He believes solely in changing your lifestyle first and then proceeding with what your body can't do after you have tried those certain things. His surgical procedures are much better and even last longer if the patient is already in a better physical condition.The show is scheduled for July 11th, 2016, which is the week my husband and I are in Cancun. He tried to get the segment moved, but it just wasn't able to work. I had to sadly decline but was very excited and happy that I was asked in the first place to participate in. If you are able to, please tune in to receive more information about this topic and learn more the services and support my surgeon provides. People who know me, know that I am truly honest about my journey and I believe this is one of the reasons Dr. Morales asked me to begin with. I like to keep everything real in all aspects of my life and if I can share my story, whether it's my past, my current or even my future.... I will do so to help one person understand that some situations are nothing to be embarrassed about. I am here to help promote health and fitness. Inspire the lifestyle....but reassure those who have thought about procedures when all else has failed, it's ok. It's your body, your life, and your decision!! If you are looking for a wonderful, knowledgeable, friendly and very professional Plastic Surgeon, look no further!! I highly recommend Dr. Morales Plastic Surgery He is one of the best in Texas!"
- C. /
RealSelf /
Jun 28, 2016
"45 Years Old, 2 Kids, 3 Pregnacies, Difficult Time Losing Fat in Some Areas, Saggy Breasts - Katy, TX - I love Dr. Morales. He was VERY patient with me. I had such a difficult time with my lipo and he realized it. He was always trying to find ways to help me heal faster. He checked on me and did everything he could to help improve my situation. He always used kind words. I could not have picked a better surgeon than Dr. Morales. He is simply amazing. - - I had breast lift and implants- this was worth it. I love my breasts. Lipo on 7 areas-I'm not sure this was worth it. I still haven't seen dramatic results on these areas like I thought I would see. I had a hard time recuperating from the lipo. Too much swelling caused me to miss work, prevented me from working out and just plain had me depressed me for months. The healing time was not what I expected at all. If I had known I would get these results and down time I probably would not have done it."
- M. /
RealSelf /
Dec 15, 2015
Previous
Next
During your appointment, the areas of the injection sites will be marked and thoroughly cleaned prior to the treatment. With the comfort of local anesthesia, the Restylane filler will be injected into the skin using a fine needle where added volume is desired. After each injection, light pressure and a cooling ointment are applied. Other than feeling a tingling sensation and some visible redness in the areas of the injections, there are usually no other side effects. Most patients are able to return to work with no downtime after their 15-30 minute Restylane procedure.
The results following a Restylane injection will be seen immediately and can last up to a full year. Patients are generally thrilled with the fast-acting, visible results that the injections provide.
While Restylane offers great benefits for patients seeking skin rejuvenation, there are other injectable fillers that may be considered as well. Some of these are comprised of materials such as collagen, polylactic acid, and calcium hydroxyapatite. During your consultation, we will discuss the various fillers that are available today and work with you to understand your aesthetic goals so that the best filler choice can be made.
The average cost for a syringe of Restylane is approximately $650, although this price may vary. The overall cost will be determined based upon how large an area is being treated, and the extent of wrinkles and lines being addressed.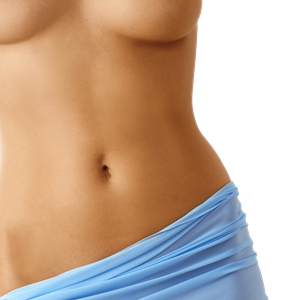 Plan Your Procedure
Average Cost

$650

-

$1,000

Recovery Time

Same Day

Average Procedure Time

15-30 Minutes

Procedure Recovery Location

Out-Patient
Contact Us
What is Restylane used for?
Restylane can smooth out, fill in and decrease wrinkles. It is also intended to plump lips and define the edges of lips. Restylane is helpful because it can fill in and reduce the depth of the nasolabial fold and can also fill in depressed, acne scars.
Restylane is a natural substance made of hyaluronic acid, which helps skin hold moisture and reduce wrinkles. When it is injected into the middle layer of the dermis the gel joins to the dermal tissue and it binds to the water molecules and reduces the folds and wrinkles in the skin.
The "L" stands for lidocaine. By combining the anesthetic lidocaine with Restylane and Perlane, both Restylane-L and Perlane-L help reduce discomfort during and after treatment.
Ideal for deeper folds and restoring and reshaping areas of the face where there is significant volume loss, what makes Perlane different is the average size of the particles and the depth of injection. On average, the gel particles in Perlane are larger than those in Restylane, which makes Perlane a good choice for wrinkles that benefit from a deeper injection into the skin.
Do Restylane injections hurt?
Dr. Morales personally injects Restylane in the office by appointment. A topical numbing cream is usually used to help with discomfort.
After treatment, it is possible that you might have some swelling, redness, pain, bruising, or tenderness. Swelling may be more likely in patients under the age of 36, and bruising may be more likely in patients over the age of 35. If you have been treated with Restylane for the lips, it can take up to 14 days for mild swelling to subside. For the nasolabial folds or "smile lines" it can take up to 7 days for any swelling to disappear.
How long does Restylane last?
Restylane can last up to 6 months. In our experience, results of hyaluronic acid filler products are quite consistent, all lasting an average of 6-9 months. Longevity of the product also depends on the skin quality and location where the product was injected. Follow-up injections help maintain the results longer. Many patients recognize their results for a full year or longer, however due to the individual and uniqueness of each patient, it is best not to suggest this will be true for all.
Reasons not to use Restylane?
Restylane should not be used by people with allergies to lidocaine, certain microorganisms known as gram-positive bacteria and by people with previous bad allergies to drugs who have required in-hospital treatment. Restylane should not be used by people with bleeding disorders, who are or may become pregnant, are breastfeeding, or under 18 years. Injections should not be made anywhere except the skin or just under the skin.
What to tell Dr Morales about?
Tell Dr. Morales if you have previously suffered from facial cold sores, so he may prescribe a medication to minimize recurrence. You should also tell him if you have recently used aspirin, nonsteroidal anti-inflammatory medications, St. John's wort, or high doses of vitamin E supplements, these agents may increase bruising and bleeding at the injection site.
Related Procedures