Scarring differs for every patient. Patients may sustain traumatic injuries from childhood that can impair their self-esteem for years. Unfortunately, scars generally cannot be removed. Houston plastic surgeon, Dr. Morales revises existing scars to be more discreet. Scar revision surgery is a cosmetic procedure that helps minimize the appearance of an unsightly scar, and improve its condition. It's important to have realistic expectations. This procedure can reduce the appearance of a scar, and allow patients to show their skin with more confidence.
Scar Revision Reviews
"36 Years Old with to Kids 6,4.I Had Periprosthetic Capsulectomy Breast and Maxtopexie Scar Revision. - Houston, TX - HE IS REALLY CONFIDENT AND TAKES THE TIME TO FIND THE BEST OPTION FOR YOU - - I really high recommend doctor Morales he is a profesional,he did such a good job with my left breast and my scars on the right one.My recovery was really fast and without any pain.I had my first surgery in colombia and was awful,but here the doctor ask me many question about the anesthesia bad experience that I had and so he find the best way to make my post more easier ."
- E. /
RealSelf /
Aug 27, 2015
Previous
Next
Keloid scars are those that extend beyond their border of the initial injury. Patients of certain ethnicities may be more susceptible to develop these scars.
Hypertrophic scars are thickened and raised scars. These scars are more common, and are caused by hyper inflammation of the scar tissue.
Scar revision treatment will be chosen based on the scar's location, type, size and overall extent. There are various techniques to consider.
For scars that are raised, a shave excision may be performed to remove the top of the scar and even-out the surface with the rest of the skin. This creates a smoother, flatter appearance. During the procedure, a surgical shaver is used to slowly shave off the raised portion of the scar. Sutures are not needed in most shave excision cases.
Scar Removal/Modification
This is also a technique used for raised scars. It can be accomplished a couple of different ways. First, is the elliptical removal pattern. This involves removing the scar as well as an edging (ellipse) of skin encompassing the scar so a clean enclosure can be made. The sutures may be placed on the inside or outside of the skin. Sometimes a scar exists because the incision was closed poorly. By reopening the scar and resuturing the skin in a different direction, the new scar can be minimized.
Skin Grafting/Tissue Expansion
Large scars may require a skin graft (skin taken from another area on the body) to close the wound once the scar has been removed. Carefully placed sutures will be used around the graft to close and blend the skin together for healing. If a skin graft will not be used, tissue expansion may be used instead. During this process, a tissue expander will be placed under the skin where the scar resides and filled with a sterile solution. After the expansion process, the surgeon will stretch and join the edges together and place sutures carefully into the tissue wall.
Scars that are depressed or concave may benefit from a filler material known as injectable derma filler. There are a wide variety of fillers on the cosmetic surgery market that may be considered. Collagen is a common filler used for scar revision. During the procedure, the injectable material will be injected into the skin through a syringe. The surgeon may manipulate the outside of the skin to help shape the surface accordingly.
Some scars can be treated with a series of skin rejuvenation treatments, which can soften the surface of the skin, smooth out uneven scarring, reduce uneven pigmentation and lighten the skin where needed. Some scars may even become non-existent because of the skin removal mechanism. Skin surface treatments include laser skin resurfacing, chemical peels, dermabrasion and skin bleaching.
All scar revision procedures are performed in an accredited surgical facility. Some procedures will require general anesthesia, but most will only need local anesthesia. Following this procedure, patients will need to adhere to a daily scar treatment regime so the wound site and new scar can heal. It is important to protect this area of skin from sun exposure to avoid any further skin discoloration. While this treatment does not make the scar disappear, the visible imperfections are certainly minimized. Most patients feel more confident exposing the section of skin where the unsightly scar once resided.
The cost for scar revision treatment varies depending on what type of procedure was performed. Unfortunately, this can range from several hundred dollars for a skin resurfacing treatment, to several thousand for a surgical procedure.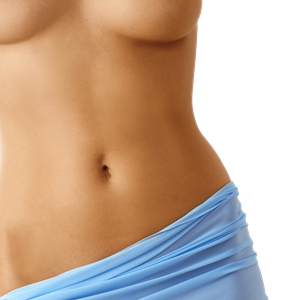 Plan Your Procedure
Average Cost

$500

-

$2,000

Recovery Time

3-5 Days

Average Procedure Time

1-2 Hours

Procedure Recovery Location

Out-Patient
Contact Us
Most scars can be treated under local anesthetic at Dr. Morales' plastic surgery center.
Some insurance carriers may cover scars that cause significant deformity. Patients should check with their carrier to determine coverage. However, scar revision is often considered cosmetic in nature, and is not covered by most policies.
How long is the recovery?
Most minor scar revisions only require a few days to a week for the incision to heal. Swelling begins to fade within a few days, depending how large the area the scar revision was performed.
Related Procedures